WE BELIEVE
- All things are possible, with God's people working together, through Christ who strengthens us.
- God and the power of prayer will guide us and direct us.

- Diversity of programs is essential for the growth of our church.

- Church members must have a personal commitment to Christ, one another, and our community.

- Scripture is the inspired word of God.

OUR STAFF
Carolyn Williams, Interim Pastor
carolyn@kilmarnockbaptist.org
Robbie Spiers, Music Director
robbie@kilmarnockbaptist.org
Joanne Adams, Ministry Assistant
joanne@kilmarnockbaptist.org
Mary Ann Crane, Organist
Lori Eanes, Pianist

CONTACT US
(804) 435-1703
P.O. Box 99
65 East Church Street
Kilmarnock, VA 22482
www.kilmarnockbaptist.org
info@kilmarnockbaptist.org
twitter - @kilmarnockbc

OFFICE HOURS
Monday -Thursday 9:00am - 3:00pm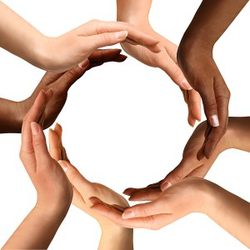 Kilmarnock Baptist Church has a congregational policy. Each member has a voice in how the church operates, and each member gets one vote. To learn more about how the church runs, see the Constitution and By-laws here.
---